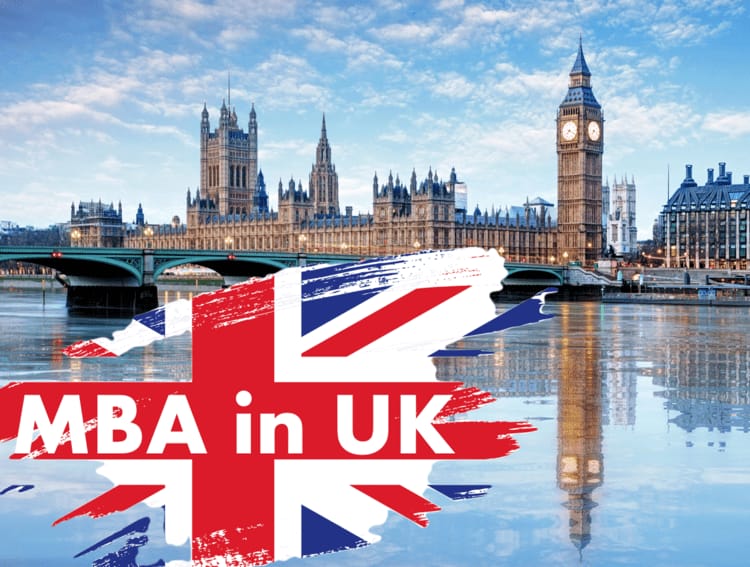 An MBA programme at a UK business school usually takes one year to complete, but some UK MBA programmes can last for two years and prospective MBA students can also combine study part-time so your career may continue. Online MBA courses are also available. If you are an international student, you must study a full time MBA, as you cannot get a Tier 4 visa (UK student visa) for a part time MBA.
Contrary to the popular belief that all MBA programme require work experience, international students can study an MBA without work experience in the UK.
Our success speaks:
100% of our Business Applicants obtain admissions in UK
Over 70% of our students secure admission into the Top 20 UK Universities
Over 50% of our students also obtain admission to top Universities in the World while they are also applying for top UK MBA programs
Over 50% of our MBA students obtain university scholarship on admissions
In the last 6 years, 100% of our Business Applicants have obtained their UK student visa.
Our UK visa success rate in the last 13 years has been near 99%
MBA in the UK – Quick notes on most common queries
1. Indian 15 Years Education Accepted: All UK MBA programs accept applications from students who have finished their 12 + 3 years Bachelors in India. Thus, you can directly study an MBA in UK as soon as you finish your Bachelors in India
2. Duration of MBA in UK: MBA in UK is of 1 year duration in general at nearly all UK Universities. Only a few MBA program are longer eg. London Business MBA allows you an exit point between 15 and 21 months or the Manchester Business School MBA is 18 months long
3. Intakes: Most MBA programs in UK will begin in September each year. Some UK MBAs also begin in January but these are very limited. Best time to start the MBA in UK is recommended to be in September
4. Cost of Studying MBA in UK: Course fee for MBA in UK ranges between GBP 10000 to GBP 41000 for the full MBA program (typically ranging from Rs. 10 lacs to Rs 41 lacs). Some MBA programs like Said MBA (Oxford University), Judge MBA (Cambridge University), London Business School MBA will be higher
5. Work Experience Requirement for MBA in UK: Many UK Universities require at least 2 years of work experience. As a general rule for most AMBA accredited MBA programs at least 3 years work experience is required. There are as many as the 30 UK MBA programs that accept fresh graduate students on the program. A list of nearly all British MBA programs with their approximate cost is available below
6. GMAT / GRE: Most UK MBA courses will not need a GMAT. Only a few UK Business Schools need GMAT like London Business School, Cranfield School of Management, Oxford University, University of Cambridge, Imperial College London and a few more. GRE is accepted in lieu of GMAT for most UK MBA programs
7. English Language Requirement: IELTS test or PTE (Pearson) test is compulsory for most UK Universities although many Universities waive off your IELTS if you have scored well in your 12th English score. For IBDP students, where you have taken English at HL, IELTS is mostly waived by all Universities. TOEFL is also accepted by many UK Universities. However, TOEFL is not accepted when you apply for a UK student visa (Tier 4 Visa). These tests (IELTS, TOEFL, PTE) could be done within one month from the date you decide to take the test ie. preparing for the test, registering for the test, to appearing for it. If you need to register for the test or need help or coaching, you could contact us at +91 9820864001
8. Time to Apply: Best time to apply for MBA in UK is October and November for the forthcoming September start (ie. one year in advance). UK Universities (except for a few) do not have specific deadlines to apply for MBA though. Students continue applying until June for the September intake
9. Part-time Work During Study in the UK: Students can work up to 20 hours per week during the MBA course and full-time (40 hours per week) during holidays. Generally, MBA courses are rigorous, we suggest study well
10. Post-study Work After Study in the UK: You could stay back for 4 months to find jobs in UK after you have finished your course within the stipulated duration as mentioned on your Confirmation of Acceptance Studies (CAS). If you secure a job offer of or over GBP 20800 annually, you can apply for a Tier 2 visa that allows you an extension to work in the UK for 3 years.
MBA in the UK Admission Requirement
Academic Score
Strong academic scores are always valuable. Academic mark sheets of all years (from 10th std. to final year) are required to be submitted to apply to UK Universities. Transcripts are NOT required to apply. In fact if you are currently studying in your final year and do not have your final marksheet, you can still apply. UK Universities can offer you a CONDITIONAL Admission. Once you fulfil that condition eg. final marksheet shows that you have passed your Bachelors or you have achieved the specific score requirement, then an UNDONDITIONAL Offer is issued
IELTS, TOEFL or PTE (Pearson) Test
In order to get admission in UK universities, candidates need to demonstrate English language competency by scoring high in TOEFL or IELTS exams. In IELTS, the preferred score is 7.0 or 6.5 (out of 9). Both IELTS and PTE test dates are available each month. Learn more about TOEFL or IELTS.
Statement of Purpose (SOP)
SOP (or personal statement) is an important part of your application package. The statement you write provides additional evidence of your intellectual and creative achievement. Such a statement is also the only opportunity for the readers of your application (ie. the admissions committee) to get a feel for you as a person as well as for you as a student.
The SOP is also the place where you can put your academic record into the context of your opportunities and obstacles, your long-term career goals and more.
Your personal statement should be exactly that — personal. This is your opportunity to tell a University about yourself — your hopes, ambitions, life experiences, inspirations, why study in UK, what attracts you about a specific UK University. SOP should generally be around 1.5 pages long.
Resume
A well crafted resume goes a long way. It should clearly talk about your employment, education, and achievements. Generally, we recommend that your resume / CV should be should only be of one page. Here is where you can get a simple explanation on what can appear on a smart resume.
Letter of Recommendation
A recommendation letter that highlights candidates' achievements in academic or professional world would add great value to the candidature.
• It is advisable to get such references from one's academic institution (professors / directors) or from workplace (reporting manager / CEO) that highlight the leadership qualities and other managerial skills. Your immediate supervisor is generally considered to be in the best position to have been able to observe and assess your capabilities. So, always have at least one recommendation letter from the person whom you directly report to
• Recommendation letter should be on the letter headed paper of your College / Employer and should be signed and stamped. Your recommendation letter is NOT required to be in a sealed envelope (like in the case when you are applying to US Universities)
• Many UK Business Schools for MBA applicants also accept an online recommendation. You will need to register the referees online (in the online application portal). Your referee will receive an email from the #BSchool and your referee will have to following the instructions to submit the recommendation online. While registering the referees, it is preferred to have the Institutional or Organizational email id (not Gmail, yahoo, outlook, etc.)
• Your referees will have to submit the recommendation before the MBA application deadline (if any)
• Most UK Universities will ask for 2 recommendations
Work Experience
Though it is NOT mandatory for most UK business schools, it would add value to the candidature if the candidates have a couple of years of work experience in the industry. Some Universities will recommend you to include the work experience letters during the application stage. So take a work experience letter from all your work places
Interviews
The interview is usually the last step during the admission process. Most UK Universities will not do an interview. However there are some Universities where it is compulsory like Cranfield School of Management, London Business School. These interviews could be conducted by a faculty member or a staff or an alumni or a third party representative appointed by the business school. These interview are more often informal in nature and are meant for information exchange. These interviews allow university representatives to judge the candidates' focus, passion, future career goals and personality.
Our experience says that interviews last anything between 15 to 45 minutes. These interviews may be through a telephone call or via Skype
Wish to study MBA in UK? Here's how we help
Free Counseling:
We explain the complete process of studying in the UK. We assess your profile and understand your suitability to study British MBAs. We suggest areas of profile development. We help you with your career path, goal setting, suggesting you to go through the right list of UK MBA programs and much more. Our UK counseling and complete help is absolutely FREE of cost for students.
Short listing Universities:
Based on your interest area, future plans, career objectives, budget, location requirement and several other factors, we help you select the right UK MBA programs you must apply to. We categorically suggest Ambitious, Moderate and Safe University options.
Application Documentation:
We guide you with your documents required for applying to MBA programs in UK. This includes helping you build and edit the right CV, editing your SOP and scholarship essays, providing guidance on your recommendation letter content, and more. We are one of the leading overseas education consultants in the country and our professionally made applications will guarantee you an admission.
Application:
We guide you through the applications to UK Business Schools where we plan the complete application, help you bring out your strengths in your application, help fill out the application forms correctly, check the content, rectify any errors, and submit your application. This is followed by checking the application documents to be sent to the right department at the University.
Follow Up Counseling:
We are always there for you. We keep in touch with Universities and provide you updates on your applications. After your applications too, generally you are bound to come up with a lot of questions, and we will be happy to help
Interview rounds:
Most UK Universities do NOT require you to do an interview with them. However some top UK Universities like Canfield School of Management, London Business School would want to do an interview round with you before finalizing your admissions. We provide you with mock rounds and help you build your confidence, so that you could establish to the University that you could contribute well to their MBA class.
Finalization:
Once your offers are in, we help you finalize on the right MBA program for you at the right UK business school. Often students face a dilemma at this stage when they receive more than one UK admission offer.
Financial Matters:
We will guide on how you have to make your fee payment and get your confirmation from the University. We help you with your scholarship application and also avail of any education loans that you may require.
UK Visa Guidance:
We guide you through the complete UK student visa (Tier 4 visa) process including suggesting the right documents, documentation check, applying for appointment, preparing the visa application file, providing mock interview rounds and more.
Connect:
We try to connect you with other students who are going to the UK or who are already studying there.
Accommodation:
We guide you with booking of your accommodation in UK.
Other Value-added Services:
We provide a pre-departure brief (explain about life and living in the UK, their culture, how much money to carry, opening of bank account and other such valuable information), help you buy forex, book flight tickets, inform the University about your travel dates, etc.
Remember:
Shortlisting the right set of Universities and editing essays is the biggest task where students face issues. We have always encouraged our students to join top business schools and with limitless iterations and brainstorming discussions, we believe to have placed students to Universities that could have been their dream!
Start Learning to Drive Today
Give us a call to schedule your first driving lesson
Sign up to our Newsletter
(We do not share your data with anybody, and only use it for its intended purpose)