QUICK FACTS ABOUT SINGAPORE
Location: South- east Asia
Capital: Singapore
Main Language: English; Malay; Mandarin and Tamil
Climate: Singapore has a tropical rainforest climate with no distinctive seasons, uniform temperature and pressure, high humidity, and abundant rainfall. Temperatures usually range from 22 to 35 °C (72 to 95 °F).
Economy
• GDP(2016):Total: $296.642 billion; Per capita: $53,053
• The economy of Singapore is a developed country and highly developed state capitalist market economy.
• It has an open business environment, relatively corruption-free and transparent, stable prices and one of the highest per capita gross domestic products (GDP) in the world.
• The Port of Singapore is the busiest in the world, surpassing Rotterdam and Hong Kong
Established Industries:
Main Industries:
• Skill-intensive Industries
• Knowledge-intensive Industries
• Globalization of Industries
• Established and Growing Industries
• Electronics and manufacturing
• Food and beverage, CapitaLand Limited
• Security Logistics
• Electronics and manufacturing
• Real estate
Currency: Singapore Dollar (S$)
Government: Singapore is a parliamentary republic with a Westminster system of unicameral parliamentary government representing constituencies. The country's constitution establishes a representative democracy as the political system.
Area: 719.1 km2 (277.6 sq mi)
Distance from India: approx. 5 hours
Population: 5,610,000
Time Zone: (UTC+8)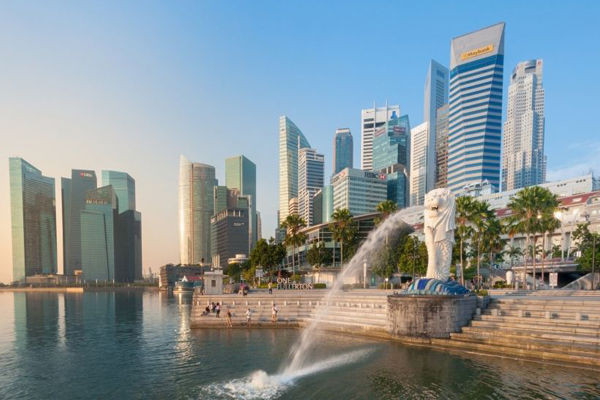 Singapore is outpacing the rest in establishing itself as a force to be reckoned with thanks to determined government initiatives focused on the importance of educational.
Singapore was ranked as one of QS's top three "Best Student Cities" in 2013.
Because of Singapore's renowned superiority in the field of education, employers increasingly seek out its grads — both in Asia and across the globe.
The city is alive with people and activities throughout the day and well into evening. An extraordinary breadth and depth of local cuisine, unparalleled shopping and even a world-celebrated zoo, mean that no one is ever bored in Singapore.
While Singapore may seem like a far-off destination, international students quickly accustom to life here thanks to its four official languages. In fact, English is Singapore's official educational language
With over 100 universities offering various degree programs for students from the SINGAPORE and around the world, there is no shortage of options.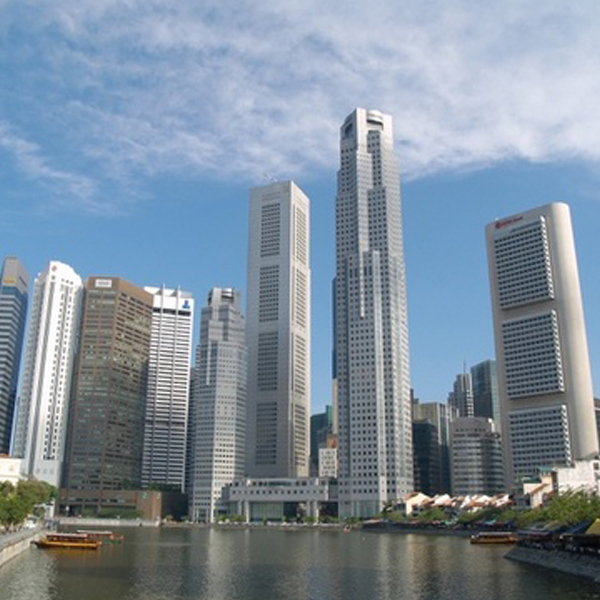 Traditions & Culture: The main cultural traditions are Malay, Indian, Chinese, and to some extent Western (British). The different communities do not regard themselves as sharing a culture; instead, they consider themselves parts of a whole. This is illustrated by reference to a popular local dish, Rojak, a salad in which the various ingredients are covered by the same peanut sauce, forming a distinct whole with each ingredient clearly discernible. The peanut sauce is Singaporeanness; the other ingredients are the different cultural traditions.
Food: Rice, fish, chicken, and vegetables are the staples. When these ingredients are mixed with a rich variety of spices, chilies, coconuts, lime, and tamarind, the variations are endless. There are many cafés, coffeehouses and teahouses, and formal restaurants for specific cuisines. So feel at home!
Safety: Aside from the fact that Singapore is a diverse, beautiful and vibrant place to live, it also excels in terms of safety. Welfare: As an international student in Singapore, institutions understand you may face various issues that can feel quite overwhelming at times. Premier institutions believe in your happiness and peace of mind as these are crucial in ensuring a fruitful and memorable learning experience. Institutes and the country offer pre-arrival advice and assistance to prepare you before you arrive in Singapore,
so you know what to expect and what to do. Student Affairs of all the colleges and the universities will help you to settle into your life in Singapore, and support you throughout your studies. Through a broad array of social and recreational activities, institutions strive to make you feel more at home.
Health: It is compulsory for all students to have medical insurance coverage for hospitalization and related medical treatment for the entire course duration. A well-developed modern medical system consists of private and public clinics and hospitals. Traditional medical beliefs and practices are also common.
Transport: Transport within Singapore is mainly land-based. Almost all parts of Singapore are accessible by road, including islands such as Sentosa and Jurong Island. The other major form of transportation within Singapore is rail: the Mass Rapid Transit which runs the length and width of Singapore, and the Light Rail Transit which runs within a few neighborhoods. The main island of Singapore is connected to the other islands by ferryboat services.
Road: cars and other vehicles drive on the left side of the road, as in neighboring Malaysia.
MONEY MATTERS
Tuition Fees
Under Graduate Studies
Universities: S$ 25, 000 – S$ 40, 000 per year Colleges: S$ 15, 000 – S$ 20, 000 per year
Post Graduate Studies
Universities: S$ 30,000 – S$ 50, 000 per year Colleges: S$ 25, 000 – S$ 30,000 per year Living
Expenses: S$ 15, 000 approx. per year 11, 000 – 18, 000 CAD per annum.
ARRIVAL & ACCOMODATION
Planning & Housing:
For all the perks of studying in Singapore, the cost of living and densely-packed property market are hardly a secret. But even then there are various options available:
On Campus: Whilst it's common for a university to offer a kind of on-campus accommodation, due to the huge amount of international students studying in Singapore it is in high demand.
Hostel: Student hostels are common housing choices for local and international students in Singapore.
Housing Development Board: Housing Development Board flats and properties are government-subsidized public housing, located across all of Singapore.
Private Rentals: Similarly, there are no restrictions on students renting residential units privately whilst they study in Singapore.
Restricted items to bring to Singapore:
Chewing gum (except oral dental and medicated gum)
Chewing tobacco and imitation tobacco products, for e.g., electronic cigarettes
Cigarette lighters of pistol or revolver shape
Controlled drugs and psychotropic substances
Firecrackers
Obscene articles, publications, video tapes/discs and software
Reproduction of copyright publications, video tapes, video compact discs, laser discs, records or cassettes
Seditious and treasonable materials
Welcome week: Welcome Week is your opportunity to make friends, learn more about studying at the university and living in the country. You will be invited to attend a number of events throughout Welcome Week – some of which are optional and others compulsory.
Travel to your institution: If you are staying near the university, there is shuttle service available. Else, you may choose to travel by trains or buses.
Opening a bank account: In order to open a Singapore bank account, you will need two documents: one to prove your identity and one to prove your address. This applies both in branch and online. Proving your identity is simple. You just need your passport.
VISA PROCESS
Visa Process
• Basics: Good academics
• Finance to support education (tuition fee + living expenses)
• Genuine Intentions to Study in Singapore
While making the Singapore student visa application, the total expenses for the first year of qualification plus plan for following year/s of study has to be shown which includes tuition fees & living expenses for course duration. These funds can be shown only in liquid forms.
Visa processing time for visa varies from 4- 6 working weeks.
Dependents information: Not allowed on student VISA
Immigration on Arrival: Your passport will be checked when you arrive at a Singapore port or airport to make sure you're allowed to come into the country. It must be valid for the whole of your stay.
How to Apply: 3z STUDY ABROAD Experts will help you.
EMPLOYMENT PROSPECTUS
Part Time: International students are normally not permitted to work part time during their studies unless the college offers them an internship. This is quite common in Singapore institutions.
Students studying in National Universities and Government owned Polytechnics are allowed to work part time up to a maximum of 16 hours per week.
What kind of work can you do? There are various part-time jobs available in all the sectors across hospitality/catering to call centre to banking and finance and etc. With few exceptions, it is very unlikely that you will find a part-time job related to your course of study.
Do you need prior approval when you work? No
About Tax? You do not need to pay tax if your annual income is less than SGD 22,000. Students' income is usually non taxable as the annual income tends to be lower than SGD 22,000.
Full Time:
The post study work visa does not give an extension for a year. The extension is only for 2-3 months after course completion. Students who want to stay back and work in the country should secure a job and later apply for a work permit.
Type of Visas
•Employment Pass: For foreign professionals, managers and executives. Candidates need to earn at least $3,600 a month and have acceptable qualifications.
•Entre Pass: For eligible foreign entrepreneurs wanting to start and operate a new business in Singapore.
•S Pass: For mid-level skilled staff. Candidates need to earn at least $2,200 a month and meet the assessment criteria.
How to find a job?
After learning about Singapore's job landscape, it's time to start searching for a job. Discover various employment opportunities via:
•Upcoming career and networking events
•Various job sites:
•Careers@Gov – The Singapore Public Sector Job Portal
•Career Resources Center for Expatriates (CRCE)
•eFinancialCareers
•HeadHunt
•Jobs.com.sg
•JobsCentral
•JobsDB
•JobMarina
•Jobs in Social Service
•RecruitAsia
•Recruit.net
•Singapore Job Market Forum
•Singapore Job-Q.com
•Top IT Jobs/li>
• The Legal 500Popular search firms include:•Earthstream
•Hays Recruitment
•HRNet One
•Hudson
•Kerry Consulting
•Kelly Services (Singapore) Pte Ltd
•Legal Labs Recruitment Pte Ltd
•Michael Page International
•Morgan McKinley
•OdgersBerndtson
•Profile Search & Selection
•Robert Half International
•Robert Walters
•Singapore Talents
•Uni Connect Pte LtdAverage Salary?
Based on the latest Joint Graduate Employment Survey, the median gross monthly salary for fresh graduates employed in full-time permanent employment last year was S$3,300 — up by about 3 per cent to compared to 2014 — while the mean gross monthly salary was S$3,468.
Useful Links
• www.ica.gov.sg
• www.mom.gov.sg
List of Universities
Educational Institution
SIM University
https://www.sim.edu.sg/
Curtin University Singapore
https://curtin.edu.sg/