QUICK FACTS ABOUT POLAND
Location: Poland, officially the Republic of Poland, is a country located in Central Europe.
Capital: Warsaw
Major Cities: Krakow,Warsaw,Gdansk,Wroclaw,Torun,Poznan,Lublin,Katowice,Lodz.
Main Language: English and Polish
Climate: Poland has a moderate climate with both maritime and continental elements.
GDP: 63.90 USD Billion
Currency: Polish złoty
Government: The Government of Poland takes place in the framework of a unitary parliamentary representative democratic republic, whereby the President is the head of state and The Government of Poland takes place in the framework of a unitary parliamentary representative democratic republic, whereby the President is the head of state and the Prime Minister is the head of government.However, its form of government has also been identified as semi-presidential.
Area: 312,679 km²
Distance from India: 6,162 km
Population: 3.8 crores
Time Zone: Central European Standard Time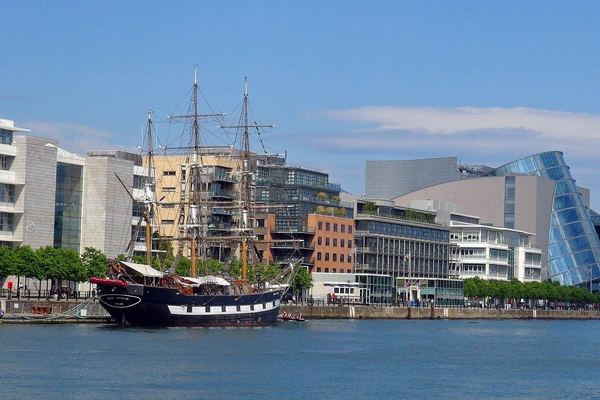 There are more than 1.2 million students studying in Poland, at almost 380 universities. What is even more impressive most of the programs are offered in both Polish and English languages, on top of that, there are hundreds of languages that are taught here.
Poland is the place where you can earn a diploma that will open up doors to the best companies in Europe, and some of the best in the world. The country has many other perks, such as the fact that its medical schools are accredited in the US and that, while studying in Poland, you have access to the European Union's study programs and are able to do internships or traineeships abroad.
Study in the European Capital of Culture Wrocław, artistic Kraków, hipster Warsaw, multicultural Lublin, academic Poznań or beautiful coastal Gdańsk.
With over 100 universities offering various degree programs for students from the POLAND and around the world, there is no shortage of options.
Linguistic Affiliation. Polish belongs to the west Slavic group of languages of the Indo-European language family, which in turn is part of the Nostratic macrofamily. Poles use the Latin alphabet. Literary Polish developed during the sixteenth century and is based on the speech of educated city people, upper class usage, and the Great Polish and Little Polish Dialects. Starting in the nineteenth century, technological and cultural changes introduced a new vocabulary. During the 1920s and 1930s, there was an attempt to coin and introduce a Polish-derived vocabulary for the newly diffused technology. Otherwise, the new vocabulary is taken from German, Latin, Russian, and English. The spelling of diffused words is changed to reflect the Polish alphabet.
Food in Daily Life. The mainstays of the Polish diet are meat, bread, and potatoes. For many Poles, dinner is not dinner without meat, primarily pork. Bread is consumed and treated with reverence. In the past, if a piece of bread fell on the ground, it was picked up with reverence, kissed, and used to make the sign of a cross. Peasants trace a cross on the bottom of a loaf of bread with a knife before slicing it. Poles consume three-hundred pounds of potatoes per capita per year. Vegetables consumed are local cool weather crops such as beets, carrots, cabbage and legumes (beans, peas, lentils). Another import
Health: Nearly all European countries have free and universal healthcare, and Poland is no exception. The country offers a free public healthcare system in which every Polish and E.U. resident has the right to accessible healthcare, supported by the National Health Fund. The organization's funding consists of a mandatory contribution from every Polish citizen: an 8.5% deduction from individual income. These deductions are the main source of funding for public and free health insurance. However, Poland does offer private health insurance as well. As of 2017, 91% of Poland's population has insurance.
Transport: Most Polish cities have well-developed networks of public transport. Depending on the city, they include buses, trams, trolleybuses, trains, and underground trains. It is usually a good idea to buy a long term ticket, as it's hard to avoid public transport.
Even if you manage to find accommodation close to the university, its separate faculties or facilities may not be within walking distance. Some of the cities have short-time bike rental systems that allow you to take a bike from one place to another.
Before buying a long-term ticket, it is necessary to register ourselves in the city transportation office. They will offer you two options, whether to make a new public transportation card or integrating your student ID card in their ticketing system.
MONEY MATTERS
MBBS Fee Structure in Poland 2021-2022
| | | |
| --- | --- | --- |
| Name of the University | Tuition Fees Per Year | Hostel Fees Per Year |
| Warsaw Medical Academy | 11500 USD | 3000 USD |
| Medical University Of Gdansk | 9000 USD | 3000 USD |
| Medical University of Lodz | 12800 USD | 3500 USD |
Accommodation for MBBS Students in Poland
State Universities in Poland provide accommodation facilities for International students
Many Medical universities in Poland offer separate accommodation facilities for Indian students
The students are offered single and shared accommodations in college hostels
The students have to pay the cost of the accommodations with the tuition fees.
The hostels are more or less like 3-room accommodations with a kitchen space
There are bathrooms and toilets on every floor
List of Universities
Educational Institution
Fanshawe College
Lambton College
Coaquitlum College
Georgian College
Centennial College
North Island College
George Brown College
Thompson Rivers Univesity
Kwantlen Polytechnic University
Douglas College
Mount Royal University
Lakehead University- Only UG
University of Regina
University Canada West