QUICK FACTS ABOUT LITHUANIA
Location: Lithuania, officially the Republic of Lithuania, is a country in the Baltic region of Europe. It is one of three Baltic states and lies on the eastern shore of the Baltic Sea.
Capital: Vilnius
Major Cities/ Countries: Vilnius,Klaipėda
Main Language: Lithuanian,English
Climate: Lithuania has a humid continental climate (Dfb in the Köppen climate classification). Average temperatures on the coast are 1.6 °C (34.9 °F) in January and 17.8 °C (64.0 °F) in July. In Vilnius the average temperatures are 2.1 °C (35.8 °F) in January and 18.1 °C (64.6 °F) in July.
Government: Government of the Republic of Lithuania (Lithuanian: Lietuvos Respublikos Vyriausybė, abbreviated LRV) is the cabinet of Lithuania, exercising executive power in the country. Among other responsibilities, it executes laws and resolutions of the parliament, the Seimas, and the decrees of the President, manages state property and, together with the President, executes the foreign policy of the country. The Government also has the right of legislative initiative, puts together the state budget and presents it to the Seimas for approval.
The Government consists of the Prime Minister, who is the head of government, and 14 government ministers.
The Prime Minister is appointed by the President, with the assent of the Seimas. The Prime Minister then forms the rest of the cabinet, with the assent of the President, and the Government and its programme are subject to approval by the Seimas.
GDP: 5,588.73 crores USD (2020)
Currency: The Euro
Area:65,300 km²
Distance from India: 5,946 km
Population: 27.9 lakhs (2020)
Time Zone: Eastern European Standard Time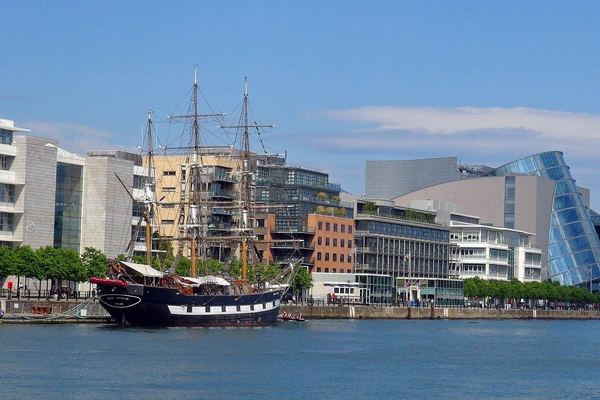 Lithuanian Medical Universities offering MBBS in Lithuania provides high-quality education to medical students.

MBBS in Lithuania is affordable as Lithuania mbbs fee structure are quite low than in other countries.

Universities offering MBBS in Lithuania provides a comfortable and sound learning environment to students.

Students applying for admission in medical schools of Lithuania get a primary chance to take admission as there are two intakes for MBBS admission in Lithuania.

Medical degree acquired after completing MBBS in Lithuania is accepted globally as medical universities of Lithuania are approved and recognized by various international organizations.
For MBBS in Lithuania, an applicant is not required to appear for any entrance or IELTS exams.

Medical universities of Lithuania have affiliated hospitals to impart practical knowledge to medical students and to provide them with internship experience for future works.

Lithuania is a country whose visa allows you to travel 20+ countries with one visa only.

The medium of instruction used in Lithuania medical schools is English which is understandable by international as well as local students.

After completing MBBS in Lithuania, a student becomes eligible for exams such as MCI, USML, and PLAB.

Lithuania medical school ranking is among the top 500 universities in the world as per the World Health Organization's Directory of World Medical School.

The cost of living for pursuing MBBS in Lithuania is quite low.
With over 100 universities offering various degree programs for students from the LITHUANIA and around the world, there is no shortage of options.
MONEY MATTERS
Tuition fees in Lithuania vary depending on the university, program and level of study. For example, it could cost $2,500 a year to study a bachelor's degree, and $8,500 a year to study a postgraduate degree such as a PhD. Fees for non-EU students can be higher, so check the exact costs with the institution you're applying to.
The cost of living in Lithuania is more reasonable than many other countries in Europe and considerably cheaper than countries such as the United Kingdom and Germany.
Prices will vary across the country but students should expect to need a budget of between $5,000 and $10,000 per year to cover the cost of living.
VISA PROCESS
Applying for a Lithuanian student visa
In the context of a student visa, international students should note the following points:
Students coming from the EU region do not need a student visa.
Students from selected non-EU countries such as Australia, New Zealand, the US and Canada do not need a visa to enter Lithuania but should apply for it after arrival.
EU students do not need a residence permit but it is compulsory to register with the Lithuanian Migration Department within the 7 days of arrival in the country.
Other than above-mentioned students, everyone coming to Lithuania for studies must apply for a National visa and temporary residence permit.
National Visa (D)
For getting a Lithuanian student visa, you will need to apply for the National visa (D), which can be single or multiple-entry. This allows you to get entry pass in the Lithuania and stay in it for a period more than 90 days.
Temporary Residence Permit
All students from non-EU countries also need to get a temporary residence permit. It allows the international students to temporarily reside in the Lithuania for a period mentioned in the permit.
You can apply for the visa at your local Lithuanian embassy. Student visa for Lithuania will normally be issued in 15 days. The application fee for the visa can be around €60. The requirements of documents are listed below:
A filled application form
A valid Passport for at least 3 months more than your intended duration of stay in Lithuania
One recent colour photo
A document proving that you have enough funds to support yourself financially during your stay and studies in Lithuania.
A Proof confirming your health insurance.
The documents needed for a residence permit are the same as mentioned above. Additionally, you will require:
A proof that you have been admitted to a higher education institution in Lithuania,
A document confirming your residence during your studies.