QUICK FACTS ABOUT GRENADA
Location: North America
Capital: St. George's
Major Cities: St. George's,Gouyave,Grenville,Victoria
Main Language: English
Climate : The climate of Grenada is tropical, hot and humid all year round, with a relatively cool and dry season from January to mid-April and a hot, humid and rainy season from June to December. … The least rainy months are March and April, with 65/70 mm (2.6/2.8 in) per month on average.
Economy : Grenada has a largely tourism-based, small, open economy. Over the past two decades, the economy has shifted from one of agriculture-dominant into that of services-dominant, with tourism serving as the leading foreign currency earning sector. The country's principal export crops are the spices nutmeg and mace (Grenada is the world's second largest producer of nutmeg after Indonesia). Other crops for export include cocoa, citrus fruits, bananas, cloves, and cinnamon. Manufacturing industries in Grenada operate mostly on a small scale, including production of beverages and other foodstuffs, textiles, and the assembly of electronic components for export.
GDP: $49,430 (2021 est. 2nd)
Currency:Eastern Caribbean dollar
Government: The politics of Grenada takes place in a framework of a parliamentary representative democracy, whereby the Prime Minister is the head of government. Grenada is an independent Commonwealth realm. It is governed under a multi-party parliamentary system whose political and legal traditions closely follow those of the United Kingdom; it has a prime minister and a cabinet, and a bicameral Parliament with an elected House of Representatives and an appointed Senate.
Area: 348.5 km²
Distance from India: 14,372 km
Population: 57.9 crores
Time Zone: Atlantic Standard Time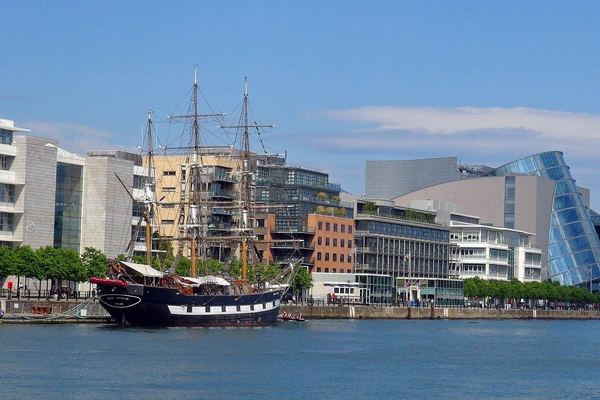 1. Students at SGU have a unique opportunity to begin their medical career in Grenanda, the UK, or India.Students have the option to complete part of their basic sciences requirements in the UK through the four, five, or six-year MD Programmes at Northumbria University, Newcastle. Students who begin their MD through the UK-based programme receive the same intensive medical education as students who start on the Grenada campus.
2. SGU is the largest provider of licensed physicians to the entire US healthcare system.SGU graduates have gone on to practise medicine in more than 50 countries around the world and SGU is the largest provider of licensed physicians to the entire healthcare system in the United States [According to an article in the journal of medical regulation, April 2021].
3. SGU has entry points available for students from any education system around the world and reviews applications on an ongoing basis
For SGU, allowing flexibility for international students just makes sense. Medical education around the world varies from four to seven years, and SGU is able to accommodate this. These different points of entry allow you to pick up your education where it left off. One of the most stressful parts of applying to medical school is hitting application deadlines, so SGU admits three classes a year in August, January, or April and applications remain open right up until a few weeks before the term starts.
4. SGU'S clinical programme covers a range of patient populations and healthcare systems in the US and in the UK.very healthcare system and patient population is slightly different. SGU recognises these differences matter to students, so you can choose to complete clinical rotations in one of over 70 affiliated hospitals and health centres in the US and the UK.
5. More new doctors starting US residencies come from SGU than any other medical school in the world.After getting into medical school, many students turn their attention towards obtaining a medical residency, which provides practical experience needed to become a physician in the US. The SGU School of Medicine is the leading provider of doctors into first-year residencies in the US for the last 12 years combined**.
6. State-of-the-art labs, newly redesigned residence halls, student centres as well as an island paradise.Every student needs a break now and again, and SGU is a great place to be when you need to unwind. The list of things to do in Grenada is nearly endless, there are chocolate tours, hiking trails and a slew of water activities.
With over 100 universities offering various degree programs for students from the GRENADA and around the world, there is no shortage of options.
When students arrive on Grenada, they are transported to a place of serenity, cultural diversity, and warmth. Home, at least for the time being, is the pastel-tinted architecture of the majestic True Blue Campus, a state of-the-art $250 million campus that includes cutting-edge teaching facilities, labs, library, research institute, and more. Their backyard is the breathtaking lapis blue waters and extraordinary reefs of the Caribbean Sea.
The first thing you notice when arriving in Grenada is its temperate climate and rich topography. Approximately 22 miles long and 12 miles wide, Grenada is 133 square miles of some of the most varied terrain in the Caribbean – from mountains and rainforests to stunning mangroves and dwarf forests.   With average temperatures that range from 75ºF to 85ºF (24ºC to 30ºC) and tempered by steady, cooling trade winds, you'll find that Grenada is the perfect place to study, forge new friendships, and enjoy a variety of activities both on and off campus.An independent nation within the British Commonwealth and part of the Windward Islands in the southern Caribbean, Grenada is known as the Spice Island. Well known for its nutmeg, cinnamon, ginger and vanilla, there are more spices in Grenada per square mile than anywhere else on the planet. Nutmeg is the most abundant spice, and Grenada produces about a third of the world's supply.
Out And About – St. George's And Beyond
Grenada's capital, St. George's, is a picturesque city with red-tiled roofed shops and homes dotting the hillside of an old volcano crater. Its beautiful horseshoe-shaped harbor and yacht lagoon are unforgettable sights, and the town is a favorite port-of-call for cruise lines from all over the world. Rich in English, French and West Indian history, St. George's is filled with beautiful examples of French and British Colonial architecture.
There are numerous options for dining– from casual restaurants and take out to higher end restaurants featuring a variety of international cuisines. While traditional intercontinental fare is available, you wont want to miss the creative local cuisine which includes Grenada's national dish, Oil Down, a one pot meal featuring salted meat, chicken, dumplings, breadfruit, and callaloo, made from young dasheen leaves and other vegetables, as well as a mélange of fresh local seafood, fresh produce and meats prepared with true West Indian flare. Nutmeg ice cream is another must-not-miss treat.
For outdoor enthusiasts, hiking and swimming abound in Grenada. Concord Falls offers three waterfalls, one of which can be reached by car with the others requiring a hike to access, but all three offer great swimming. In addition, hikes to Grand Etang National Park and Mt. St. Catherine, the highest peak in Grenada, should not be missed for the magnificent vistas, wildlife, and stunning flora and fauna with many specimens unique to the Caribbean.
The waters around Grenada support a vibrant array of sea life. Exploring the reefs just off the coast, snorkelers and scuba divers are treated to colorful tropical fish and other sea life. In addition, the Grenada Underwater Sculpture Park showcases sculpture reflective of Grenada's culture in addition to acting as an artificial reef and playing host to a stunning array of varied marine life. Rentals are available for sailing, parasailing, diving, kayaking, windsurfing, and snorkeling to further explore the beautiful Caribbean waters surrounding the island.
Hotels And Resorts
Grenada offers a variety of accommodations ranging from private villas, all-inclusive hotels such as, Sandals La Source and Spice Island Beach Resort, to boutique resorts and self-catered apartments. More information is available in our Visiting Campus section.
Daily Life
A brief look at daily life in Grenada is below, but for details on setting up bank accounts, getting mail, setting up cell service, and more, please visit the Accepted Students section.
Groceries
Although hours vary, most supermarkets open at or before 8:00 am and close as late as 9 pm, Monday through Saturday, with reduced operating hours on Sundays. Real Value Supermarket, located in the Grand Anse Spiceland Mall, has a good selection of foreign products as well as a deli and is open until 10:00 pm Friday and Saturday and 7:00 pm on Sunday. In the market square in St. George's you will find primarily fresh fruits, vegetables and spices. The best selection is found early Friday and Saturday mornings. There is also an open-air seafood market in St. George's which is open Monday through Saturday.
Electricity
The electrical supply on the island is of the type used in England, namely 220 volt, 50 Hertz. As most appliances sold in the United States are manufactured for operation on standard US current, 110 volt, 60 Hertz. On the True Blue Campus, all buildings have outlets providing for 110 and 220 usage.
Water
The National Water and Sewerage Authority (NAWASA) provides the island with clean, safe pipe borne water from a series of catchments, river and deep wells. Bottled water is also readily available.
Telecommunications
Grenada boasts of a modern-state-of-the-art telecommunication sector with FLOW providing cable and telecommunication services, LIME controlling the fixed-line telecom market and the mobile telecom market being serviced by both LIME and Digicel.
Security
Grenada enjoys one of the lowest crime rates in the western hemisphere. The Royal Grenada Police Force is responsible for civilian protection and defense. Grenada is also a member of the Regional Security System of the Eastern Caribbean.