QUICK FACTS ABOUT UKRAINE
Capital: Kyiv
Major Cities/ Countries: Kyiv,Kharkiv,Donetsk,Odessa,Dnipro,Zaporizhzhya,Lviv,Kryvyi,Rih
Main Language: Ukranian,Russian,English
Climate: Ukraine has a mostly temperate climate, with the exception of the Southern Coast of Crimea which has a subtropical Mediterranean climate. The country enjoys sufficient amount of sunshine and year-round rainfall, highly concentrated during the summer months (May to August). Rainfall is highly varied depending upon area of the country and seasonal variation patterns.
Ukraine has an annual mean temperature of 7-9°C. Mean summer temperatures (May to August) range from less than 18°C to 22°C. Mean winter (December to March) temperatures range from -4.8°С to 2°C. Precipitation falls predominately in summer to fall months, with June and July typically having the highest rainfall (67 mm).
GDP: 15,558.2 crores USD (2020)
Currency: Ukrainian hryvnia
Government: The president, elected by direct popular vote for a five-year term, is the head of state. The president acts as the commander in chief of the armed forces, oversees executive ministries, and has the power to initiate and to veto legislation, though vetoes may be overturned. The president also chairs the National Security and Defense Council and determines its composition.
Area: 603,628 km²
Distance from India: 5,235 km
Population: 4.41 crores (2020)
Time Zone: Eastern European Standard Time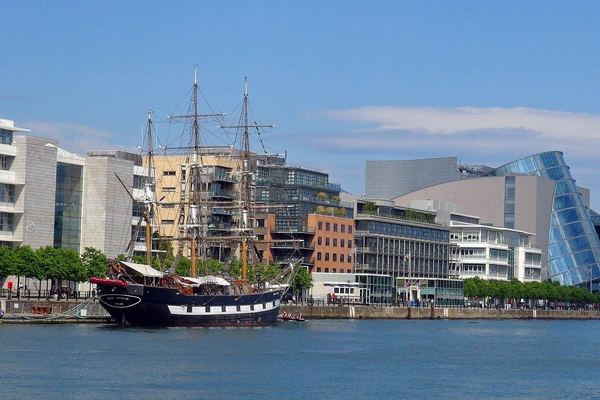 Quality of education for all international students
Low Tuition Fees
Preparatory courses for learning languages
European life Standards
Mild climate
Enriching the Experience
Ease of registration in Ukrainian universities
Possibility of obtaining permanent resident status
Coaching for MCI by the Indian doctor from the 1st year
Enrichment of Experience due to Visiting Professors from USA, CANADA, UK, India etc.
NO JAMB, IJMB, TOEFL, IELTS, CAMBRIDGE A.LEVEL, NABTEB
With over 100 universities offering various degree programs for students from the UKRAINE and around the world, there is no shortage of options.
Traditions & Culture: Ukrainian customs are heavily influenced by the Eastern Orthodox Church and traditions from Slavic mythology. The Soviet era unified the cultures of many unrelated nations with a common language and led to the appropriation of many of the socialist republics culture and identity.
Food: Ukraine is a big agricultural country with different cooking traditions.
Different food can be bought in shops, supermarkets, agricultural markets. Cafeterias, restaurants, and fast food restaurants propose different cuisine. European, Indian, Arabic, Asian, and African messes with professional cookers are offered for our Students.
Safety: Every person living in Ukraine or a tourist, who has visited this place, will tell you with confidence it's very safe and secure country! Staying in a hostel, walking along the streets, travelling within the country you will not have any worries about something bad happening to you. If you get problems and need someone's help, for sure you will find people who try to fix your problems or tell you where you should go and how to get somewhere. Most of Ukrainians speak English and they are always ready to offer their assistance. Plus Ukraine has very strong police system. Campuses, hostels and Universities are equipped by safety cameras and security systems.
Health: Ukraine has over 2200 hospitals and over 400,000 hospital beds (5,22 hospitals and 890,7 beds per 100,000 population) in the public sector,healthcare is available free of charge to all citizens of Ukraine, however, in practice, the free services only cover basic provision and patients often have to pay for extras such as specialist equipment required during surgery. Often, doctors and consultants will also charge a fee for their time.
Transport: There are two airports in Kyiv: Boryspil (KBP) and Zhulyany (IEV).
Most international flights operate to and from Boryspil International Airport in Kyiv. It is located about 40 km (25 mi) southeast of the city centre.
Most domestic flights operate to and from Zhulyany Airport in Kyiv. It is located about 5 km from the city centre.
Buses, trams and trolley-buses (which are powered by electricity) form the backbone of Ukraine's public transportation. There's no better way to get to know this country and its people than to take a ride just like the locals do. It is best to purchase tickets at the bus stops at the little "kiosks"; however, you can also get your ticket from the conductor once you are on board. If there's no conductor, just get the ticket from the driver. Be sure to "validate" or "punch" your ticket using the small box-shaped devices placed inside the bus. During rush-hour, most public transportation can be very crowded.